Secretary-General, Intelligent Manufacturing Institute Dean Huang Guangqian, associate dean Zhao Zhixi, Mengqing Station, Jining Technical Education Group Secretariat Deputy Director of the Office Sun Kuan, Leaders such as Liu Yanyi and his entourage visited China Coal Group to discuss cooperation on intelligent manufacturing project cooperation and other related matters. China Coal Group General Manager Han Yong, Group Standing Deputy General Manager, Group Deputy Secretary Of The Party Committee Guan Chenghui, Group Human Resources Department Director Feng Yuyang, China Coal Group Jining Gongxin Business Training School Dean Liu Lu, China Coal Group Kate Company General Manager Zhang Cunguo, General Manager of Shandong Carter Intelligent Robot Co., Ltd., China Coal Group, etc. Accompanied by the leader.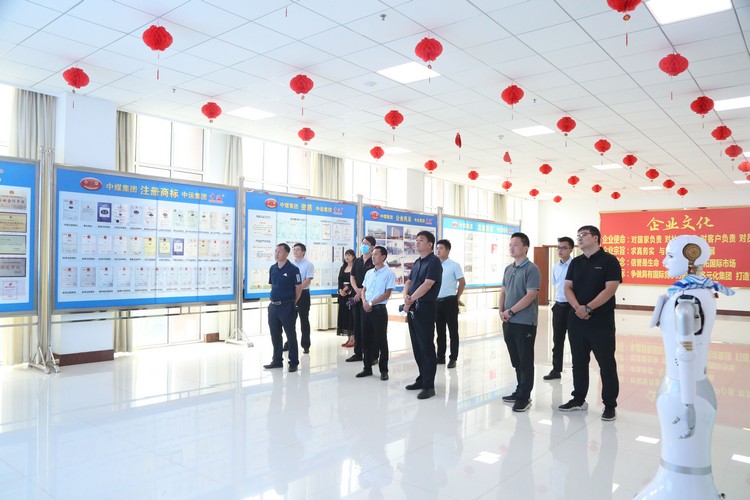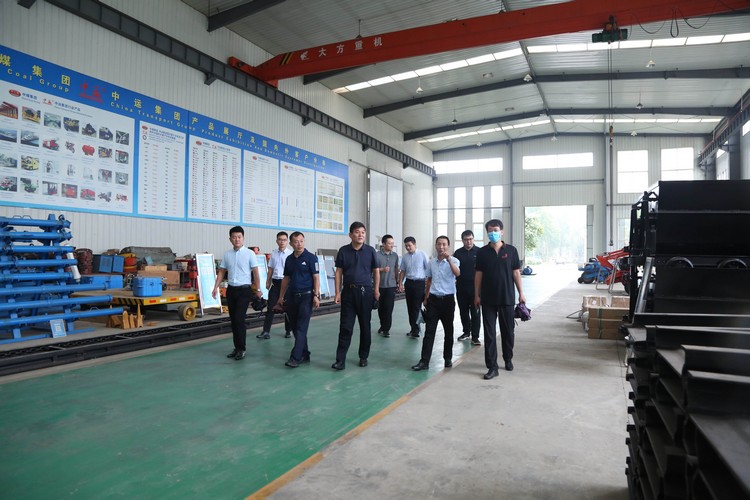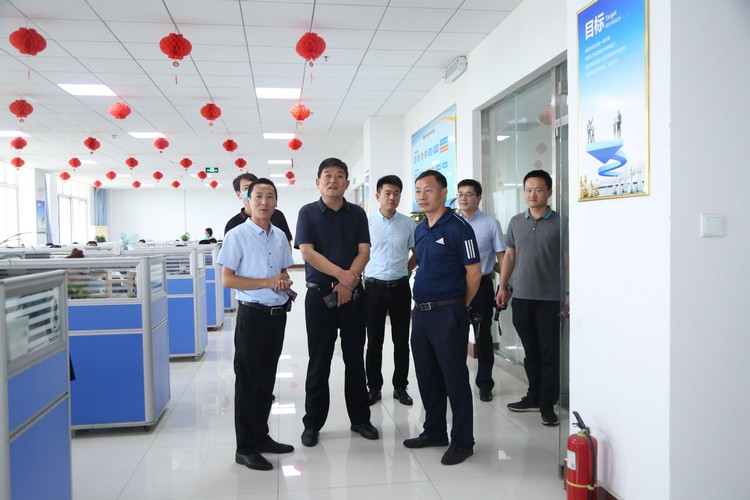 Dean Huang and his entourage visited the China Coal Group's intelligent manufacturing achievement exhibition hall, high-end intelligent equipment production workshop, software research and development center, information promotion center, etc., and learned in detail about China Coal Group's outstanding achievements in the field of high-end intelligent manufacturing. Over the years, with the strong support of the Jining Municipal Party Committee and the Government of the High-tech Zone, China Coal Group has actively developed high-end intelligent equipment manufacturing and invested in the construction of modern intelligent manufacturing workshops. Relying on years of practical experience in the industrial field, it has introduced advanced foreign high-end intelligent equipment. The technical concept, the deep integration of advanced manufacturing technology, information technology and intelligent technology, has successively developed and produced agricultural plant protection drones, firefighting drones, inspection drones, aerial photography drones, smoke drones, and measurement drones. Many series of high-tech intelligent products such as man-machines, industrial intelligent robots, smart home robots, epidemic prevention and killing robots, and fire-fighting robots have made positive contributions to the development of China's high-end equipment industry!
In order to make better use of advanced technologies such as 5G communication, AI, industrial Internet and Internet of things, to boost the development of high-end equipment manufacturing industry, China Coal Group has invested in the construction of artificial intelligence internet plus high-end intelligent manufacturing workshop, mainly producing high-end intelligent robots, UAVs, intelligent sensors and other products. At present, our group has more than 140 national patents, more than 100 mine product safety certification, and more than 160 product inspection reports issued by provincial and municipal quality and technology supervision and inspection departments, and has strong comprehensive strength in intelligent manufacturing and new product research and development.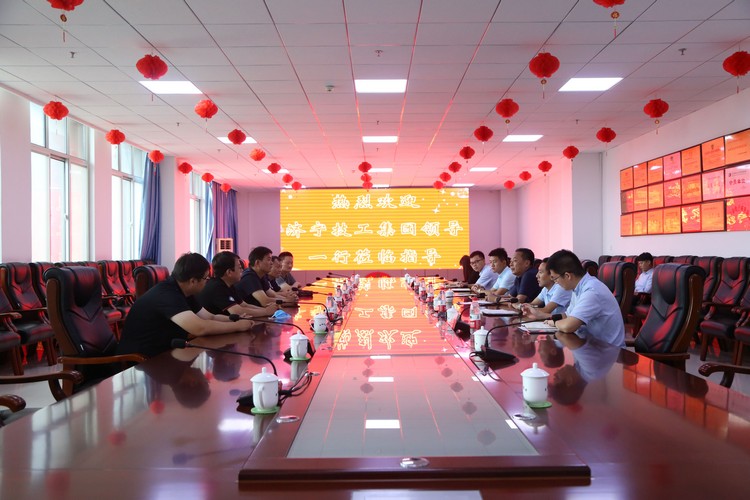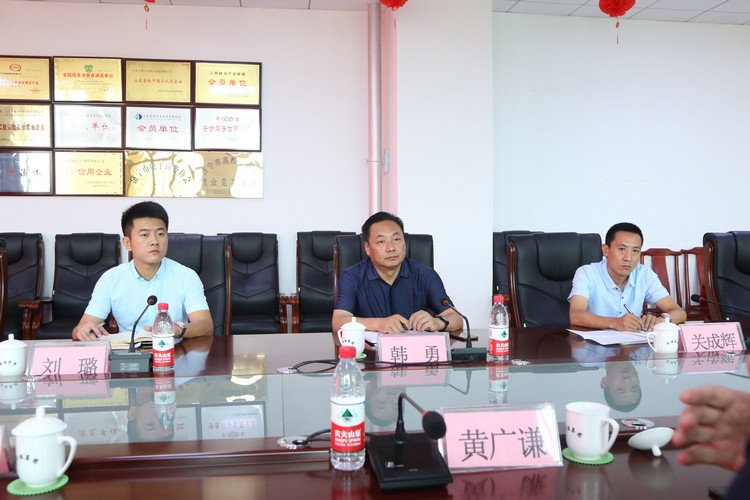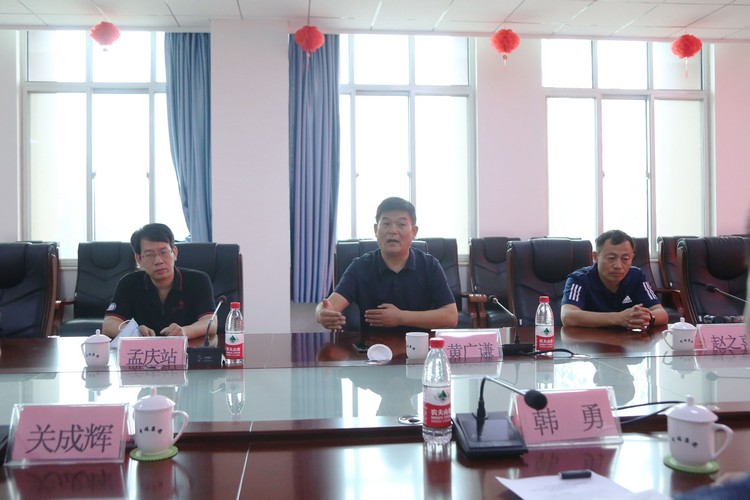 Through the visit and discussion, Dean Huang spoke highly of our group's development achievements in intelligent manufacturing. He said that China Coal Group has strong intelligent manufacturing capabilities and rich platform resources. In the next step, it is hoped that the two parties will strengthen in-depth cooperation in intelligent manufacturing projects, deepen the integration of production and education through resource sharing and complementary advantages, and achieve a win-win development!
Mr. Han said that he is very grateful to the leaders of Jining Technical Education Group for their full recognition of the development achievements of China Coal Group in the field of intelligent manufacturing. As the vice chairman unit of Jining Technical Education Group, we are willing to strengthen communication and cooperation with Jining Technical Education Group to give full play to With their respective advantages, integrate production, learning, research and use of resources from all parties to achieve sharing, co-construction and win-win, and make more positive contributions to deepening the integration of production and education and promoting the high-quality development of technical education in the city!