When the single hydraulic prop is used on the working face, the following operations must be carefully completed as required:
1. The working face of hydraulic prop is not allowed to be mixed with props of different nature.
2. In accordance with the specifications of the support design, strictly pay attention to and check the quality of the support specifications to ensure that they are in rows and vertical lines. Unqualified pillars must be checked, corrected and even replaced.
3. It is not allowed to fire on the working face using suspension hydraulic prop. If the working face must be fired, there must be measures to prevent damage to the single hydraulic prop and report to the chief engineer of the mine for approval.
4. The pillars of the working face should be used in conjunction with the top beams with "matched seating" and "plate management".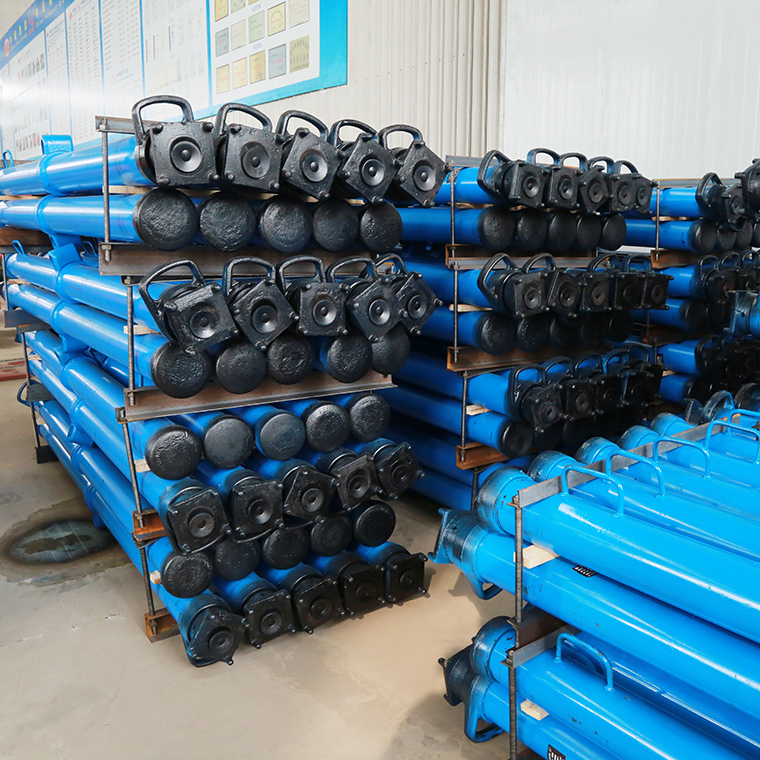 5. After the lifting of the single hydraulic prop is completed, it is necessary to ensure that the column reaches the rated setting force.
6. If it is found that the suspension hydraulic prop of the working face are "crushed", it is strictly forbidden to use gun collapse or force to withdraw with machinery. It is necessary to lay the temporary pillars, and take them out by picking the top and undercover.
7. Before the hydraulic prop is installed, the one-way valve and the liquid injection nozzle should be cleaned with a liquid injection gun. After there is no coal dust, insert the liquid gun into the three-way valve. After the connection is completed, the liquid supply starts.