The product is good or bad, so how do you distinguish it? The hydraulic prop is a product with high safety, so how to distinguish between good and bad when buying a single hydraulic prop? The following are a few ways to distinguish the quality of a steel acrow props. I hope it will be helpful to you. Here is a brief overview of simple methods for distinguishing the quality of acrow prop, for your reference.
1. The hydraulic prop oil cylinder, the oil cylinder has two kinds of hot-rolled tube (after quenching and tempering) and cold-drawn tube. Although the cold-drawn tube is smoother and more beautiful on the surface, the hardness of the cold-drawn tube will change after being stretched, and the ability to bear pressure Will also decrease. This is not the case for hot-rolled pipes, where you can load as much material as you need, the thickness of the pipe wall is always the same, and the ability to bear pressure is high.
2. The steel acrow props inner wall of the oil cylinder, in order to reduce the corrosion of the single hydraulic prop during use, the inner wall is plated with copper during production, and its corrosion resistance depends on the thickness of the copper plating. Check the inner wall of the steel acrow props. The thickness of the layer can basically understand the corrosion resistance and service life of the hydraulic prop.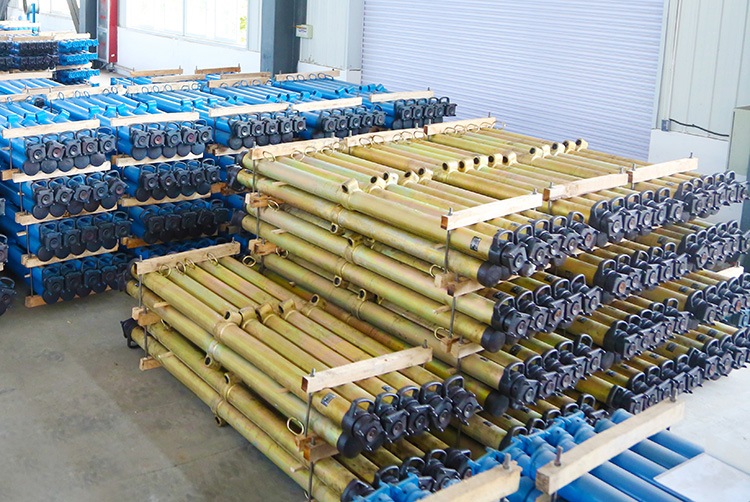 3. For the living cylinder, in order to be abrasion resistant, the outer wall of the living cylinder needs to be chrome-plated. The monomer without chrome is easy to wear and brings some unsafe factors.
4. It is to look at some small accessories of the acrow prop, such as the top cover, base, etc. Whether the material, size and thickness of these accessories can meet the requirements are also factors that affect the safety and durability of the steel acrow props. Pay attention.