Using the principle of plunger suspension technology, the inner sealing cover of the plunger bears four-fifths of the working resistance, and the force that the plunger bears is only one-fifth, which greatly improves the stability, safety, bearing capacity and anti-deflection of the suspension hydraulic prop.
There is no arc welding on the movable column, which is difficult to guarantee by the process, which improves the strength and reliability of the suspension hydraulic prop, avoids the danger of accidents such as protrusions caused by the interruption of welding, and ensures the safety of employees.
According to the specifications of the single hydraulic prop, the weight of the entire pillar is reduced by more than 15-30% compared with the existing hydraulic prop products, which greatly shortens the minimum height of the pillar and is convenient for movement, transportation and use.
The work arrangement is large and the scope of use is expanded, especially the working face with a large sinking roof, not only is it convenient to return to the column, the recovery rate of the column is also improved, the consumption of the column is reduced, and the production cost is reduced.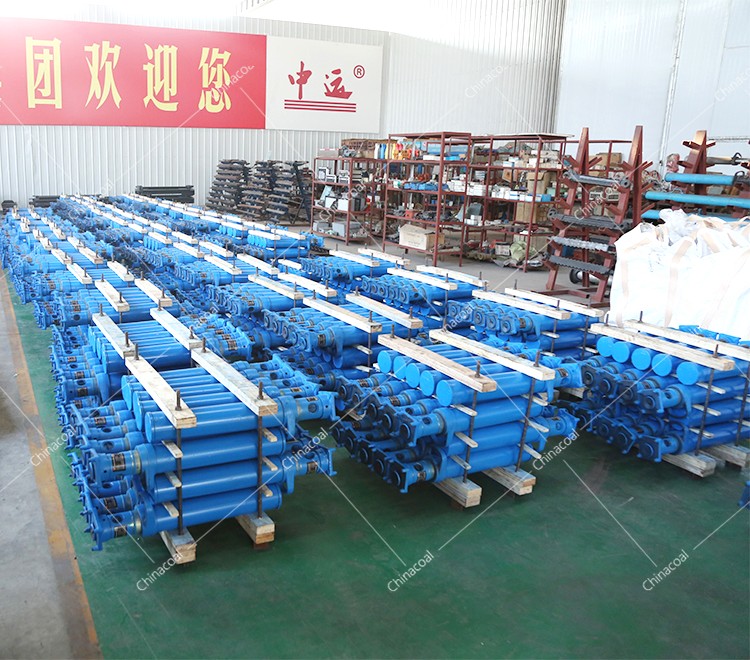 The leakage of the Dw single hydraulic prop can be visually inspected by the naked eye. After the prop leaks, the injection or prop can be replaced at any time without locking and checking, and employees can work with confidence.
The three-way valve of the DW type hydraulic prop is set on the handle body. When liquid is injected, the three-way valve will not rise with the rising of the suspension hydraulic prop piston, and the operation is easy and safe.
Each sealing point of the DW suspension hydraulic prop adopts the principle of seal compensation and seal expansion technology. If the seal is worn, it can be effectively compensated, which reduces the replacement rate of the seal and reduces the maintenance cost.
Dw suspension hydraulic prop adopts special nitriding technology surface treatment technology, or adopts nickel-phosphorus plating technology to achieve anti-corrosion and grinding performance. The working medium can also use coal mine and drain neutral water, which is an ideal environmental protection coal mining face protection equipment.
The DW type hydraulic prop has a wide working stroke and a wide range of applications. Each standard can replace the 2-4 standards of the DZ type hydraulic prop series, reducing the standard varieties, facilitating pillar management, and reducing the equipment cost and management cost of the pillar.
I hope that the use of the suspension type single hydraulic prop will be helpful to everyone. If you want to know more information, pay attention to the future news of our hydraulic prop manufacturer.