The hydraulic acrow props working process consists of four stages: ascending column, preliminary support, carrier, and column return.
(1) In the hydraulic acrow props ascending stage, insert the injection gun into the three-purpose valve, and inject the working medium (including the M10 emulsifier 1%-2% emulsion) into the steel acrow props cavity through the working pressure of the emulsion pump station (15-20MPa).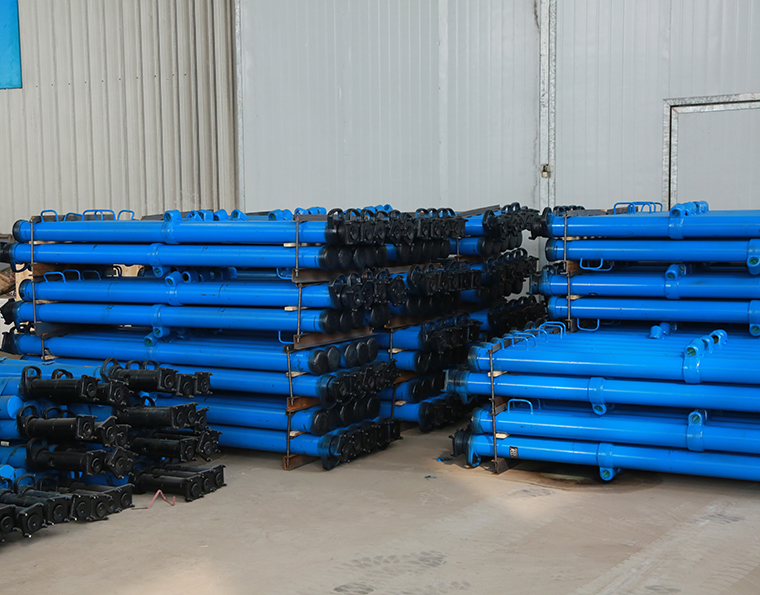 (2) In the preliminary support stage, after the lifting support surface on the live steel acrow props is expanded, pull out the injection gun. At this time, the working pressure of the steel acrow props cavity is equal to the working pressure of the pump station, and the supporting force given by the pillar to the supporting working surface is called the initial supporting force.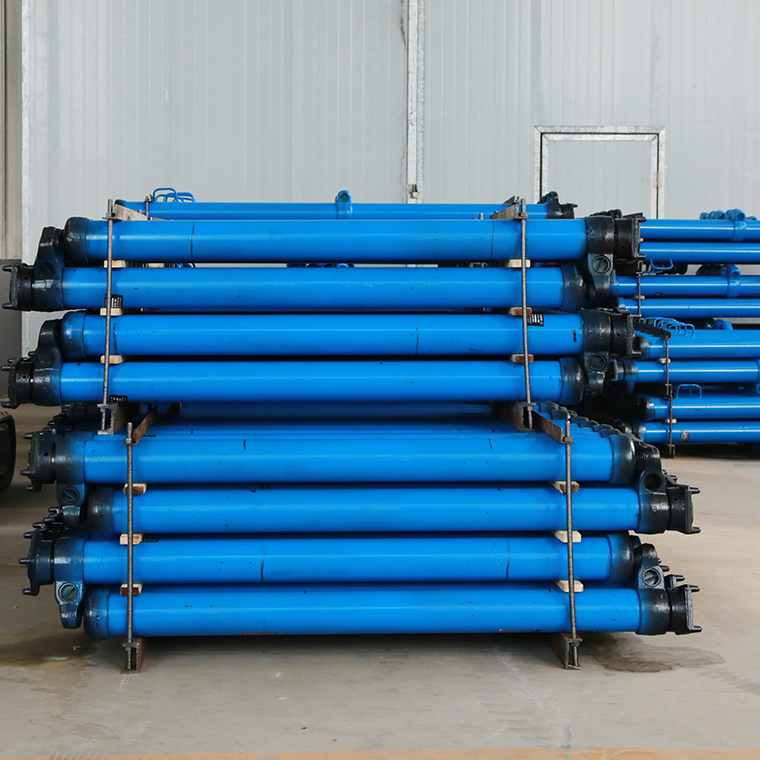 (3) In the carrier stage, with the operation time, the effect of supporting the load on the pillar cover increases. When the load on the acrow prop is lower than the working resistance, close the safety valve to make the pillar rebalanced. When the load on the support exceeds the vibrating working resistance force, the safety limit in the three functions is opened, and the pressure is turned off. Out, the internal five forces are reduced, and the living column shrinks.
(4) In the acrow prop return stage, the three valve unloading valves are opened, and the working fluid of one inner cavity pillar is discharged to the goaf area of the unloading valve and will not be collected. The movable column retracts under its own weight to achieve the purpose of reducing the acrow prop. In this way, the acrow prop is moved forward.