The product will be damaged if it is used again, because the process of creating value in their use is also a process of loss, so when the equipment has a problem, it must be repaired in time to avoid major hidden dangers and affect the quality of the product. We will come next. Understand the general maintenance rules of the single hydraulic prop.
1. All mines should establish maintenance workshops to be responsible for the daily repairs of hydraulic acrow props. The Bureau of Mines establishes a repair center or repair shop to be responsible for hydraulic prop overhauls.
2. Each mine should be equipped with maintenance workers according to the amount of single hydraulic prop, generally one person for every 300 hydraulic props used.
3. Maintenance personnel must undergo the necessary training to fully understand the hydraulic prop structure, performance, use, inspection, failure causes and treatment methods, etc. Only maintenance workers who have passed the examination can be employed.
4. The repair workshop or overhaul center should be equipped with professional and technical personnel.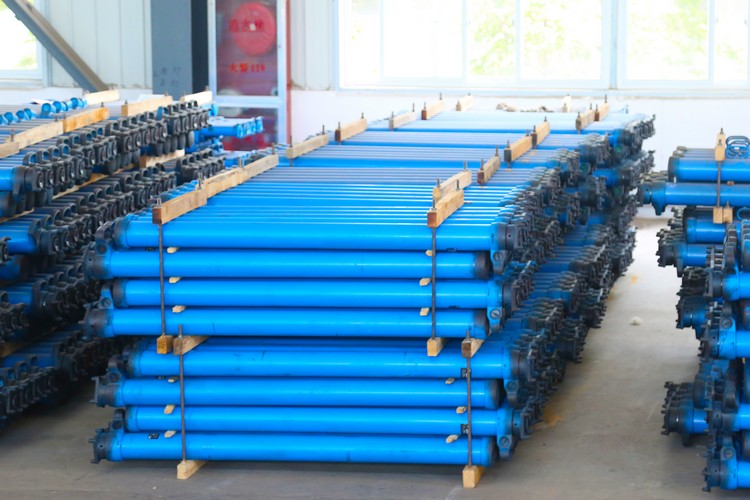 5. Except that the three-purpose valve, top cover, extension pipe, and unloading device can be replaced in the well, the hydraulic acrow props repairs are all carried out in the ground maintenance workshop or inspection center.
6. The repaired hydraulic prop should be inspected in accordance with the relevant provisions of this regulation, and any pillars with unqualified performance indicators are not allowed to go down the well.
7. The maintenance shop or maintenance center should establish a maintenance card to record in detail the number of each hydraulic prop, the date of downhole, the date of raising, the date of maintenance, the breakdown, the content of maintenance, the inspection situation, the maintenance personnel, etc.
8. The repaired single hydraulic prop should have an inspection certificate. The above is the content shared by the single hydraulic prop. Thank you for reading.