Single hydraulic prop is a very excellent equipment, which can create good value for users, but we need to pay attention to some matters when using hydraulic acrow props, which is responsible for safety. Let's understand it together!
1. When lifting the single hydraulic prop, first put the injection gun barrel on the injection valve of the three-way valve, hang the locking sleeve of the injection gun muzzle, and then operate the injection gun handle. The high-pressure emulsion is supplied to the inner cavity of the hydraulic acrow props through the injection gun, and the movable pillar rises rapidly until the top cover of the hydraulic prop contacts with the metal top beam and is close to the roof of the working face.
2. The liquid pressure of the hydraulic pump station should be stable to prevent the overflow of the pillar unloading valve when the injection gun is removed.
3. After the liquid injection of the single hydraulic prop is completed, the liquid injection gun should be placed on the handle of the prop, or on the injection nozzle of the hydraulic acrow props, not on the bottom plate, let alone dragging on the bottom plate, so as to prevent coal dust pollution.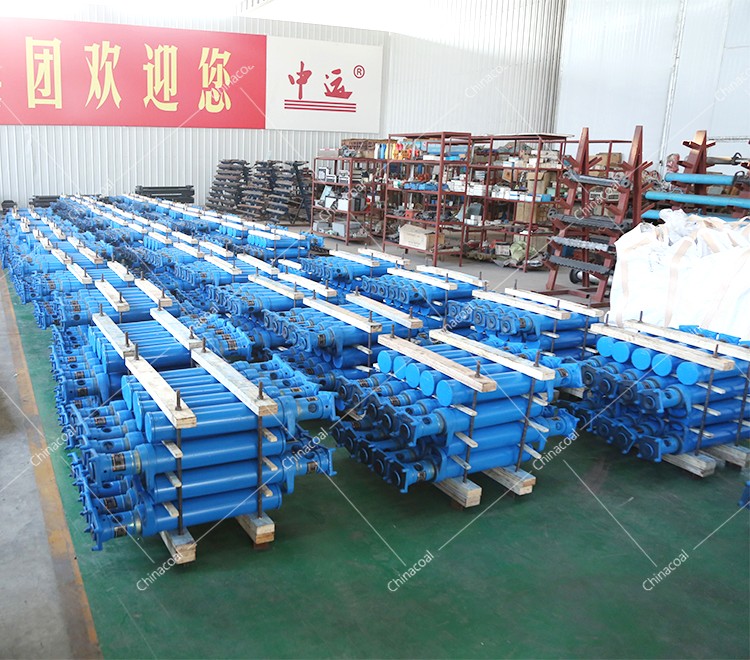 4. There must be at least two people to move the rod in the mining face. One person will put the prepared monomer into the hydraulic acrow props nest which is dug close to the big wall, and plant the middle roof in advance. The two monomer columns should be filled firmly with coal. The other person will discharge the liquid from the monomer on the side of the old pond. During unloading, the liquid should be discharged first to observe whether the roof is stable, If the roof is unstable and there is a serious phenomenon of slag falling, the roof must be backed up first. Only after it is stable can the single hydraulic prop be unloaded. Then, the Π - beam should be moved to the new position steadily and quickly, and the concave of Π - beam should be completely consistent with the top of hydraulic prop.
5. When dropping down the single hydraulic prop, insert the unloading handle into the unloading hole of the right valve barrel of the three-way valve, rotate the unloading handle, the emulsion in the inner cavity of the prop is discharged through the clearance between the unloading valve, the right valve barrel and the liquid injection, and sprayed on the goaf of the working face, and the movable column shrinks under the action of self weight and return spring, so as to achieve the purpose of returning the hydraulic prop.