Single hydraulic prop: It is mainly composed of movable post, top cover, three-purpose valve, return spring, oil cylinder, handle body, piston, base body, etc.
External injection type single hydraulic prop and metal hinged roof beams or long beams of different specifications are universally used in any coal seam face tilt angle beam or smaller in 35.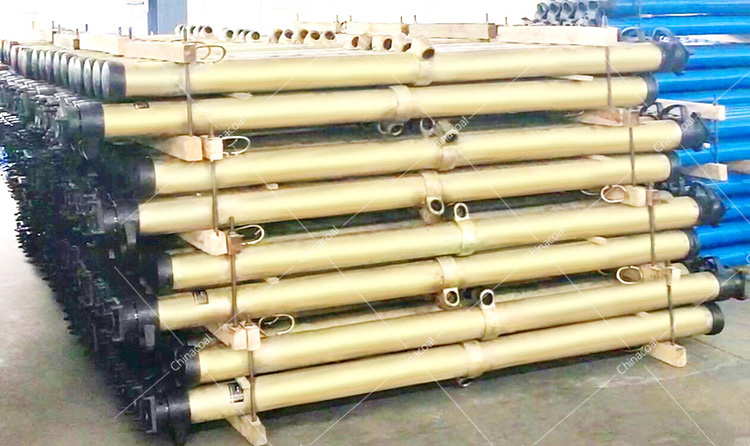 For coal mining faces with rock bursts, the external spray hydraulic acrow props can replace the three-purpose valve with large flow to meet its support requirements.
The external injection hydraulic acrow props liquid needs to be equipped with an emulsion pump station. According to the coal mine situation, a suitable flow pressure is required to select the hydraulic prop ascending column. However, the drum is also regularly cleaned, and the wearing parts are checked in time. Wear parts are replaced in time.