The following topics mainly describe how to protect the single hydraulic prop. Let's learn together.
一. There are four points to prevent mechanical damage to the coating of single hydraulic prop:
1. Flexible objects shall be used for separation during loading, unloading and transportation to prevent collision and damage to the pillar coating.
2. Protective measures shall be added in blasting mining face. It is one of the important protective measures to use single hydraulic prop and set reasonable blast hole angle and depth in bubble mining face. In order to prevent the pillar from being damaged by gangue or coal during shooting, a reliable rod curtain should be hung.
3. Prevent repair damage. During the repair of single hydraulic prop, spare parts should be stored at fixed points and treated with anti-corrosion treatment; Spare parts with high machining accuracy, high requirements for rough groove and good surface coating quality shall be stored separately to prevent mechanical collision from damaging the coating of parts.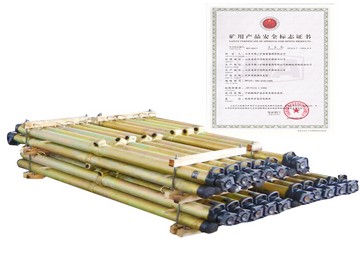 4. Prevent the coating damage of support and return column. When the effective stroke of the single hydraulic prop reaches the safe return height, measures should be taken in time to prevent it from being pressed into a "dead post". When the single hydraulic prop is pressed into a "dead post", it is necessary to hit the temporary prop first, and then retreat by means of roof lifting or undercover. It is not allowed to forcibly retreat the prop by blasting or mechanical power equipment to prevent damage to the prop coating.