DW10-300/100X Single Hydraulic Prop Mining Underground Hydraulic Prop For Sale
DW10-300/100X Single Hydraulic Prop is a new environmentally-friendly support and protection equipment. It can be used with metal hinged top beams for high-grade general mining and blasting. Working f
Product Recommendation
Product Introduction
Product Parameter
Product Picture
Introduction of DW10-300/100X Single Hydraulic Prop Mining Underground Hydraulic Prop For Sale
DW10-300/100X Single Hydraulic Prop is a new environmentally-friendly support and protection equipment. It can be used with metal hinged top beams for high-grade general mining and blasting. Working face support protection roof and integrated mining face support end It can also be used as a point column or other temporary support protection.
DW10-300/100X Single Hydraulic Prop is matched with metal hinged beam and column for any coal mining face with coal seam inclination below 35°.
The DW10-300/100X Single Hydraulic Prop is an externally injected constant resistance pillar. The pillar cylinder is made of copper plating, the live cylinder is made of galvanized nickel alloy and high corrosion-resistant passivation process, and the working fluid is emulsion. At the same time, it has certain protection effect on reinforcing soft floor support and avoiding the collapse of the roof pressure.
Parameter of DW10-300/100X Single Hydraulic Prop Mining Underground Hydraulic Prop For Sale
Model

project

Max height

(mm)

Min height

(mm)

workingstroke(mm)

Rated working resistance

KN

weight

(Kg)

Rated working pressureMPa

Pump station pressure

MPa

Initial support KN

Bore diameter(mm)

Work liquid

DW06-300/100X

630

400

230

300

21

34

15-20

108.5-144.7

100

Emulsion containing 1% to 2% M10 emulsified oil

DW08-300/100X

800

490

310

24

DW10-300/100X

1000

595

405

27.5

DW12-300/100X

1200

700

500

31.5

DW14-300/100X

1400

810

590

34.5

DW16-300/100X

1600

920

680

38

DW18-300/100X

1800

1035

765

42

DW20-300/100X

2000

1150

850

46.5

DW22-300/100X

2240

1280

960

51

DW25-250/100X

2500

1430

1070

250

56

DW28-250/100X

2800

1600

1200

62

DW31.5-200/100X

3150

1780

1370

200

69

27.6

DW35-200/100X

3500

1960

1540

75
Pictures of DW10-300/100X Single Hydraulic Prop Mining Underground Hydraulic Prop For Sale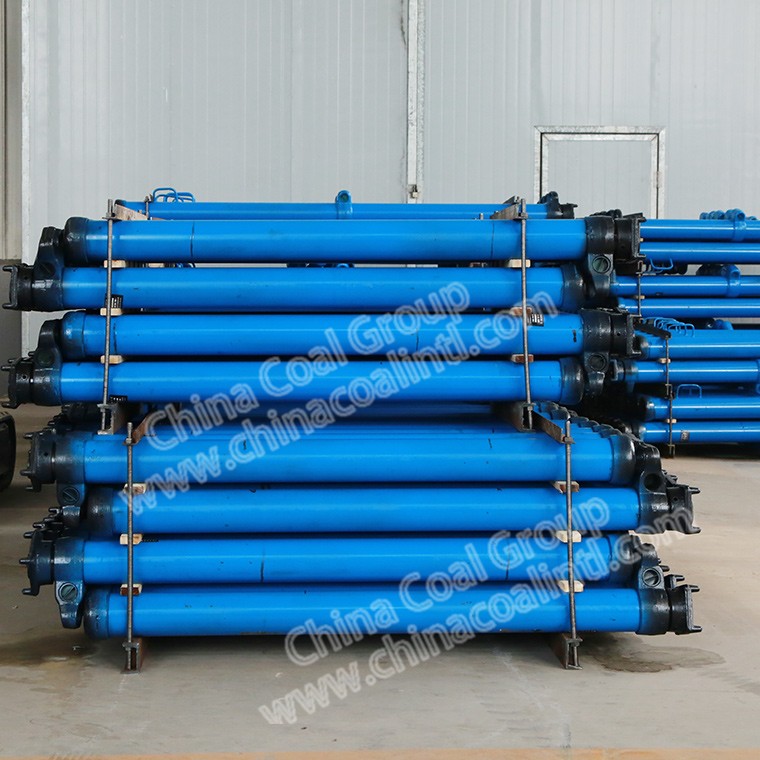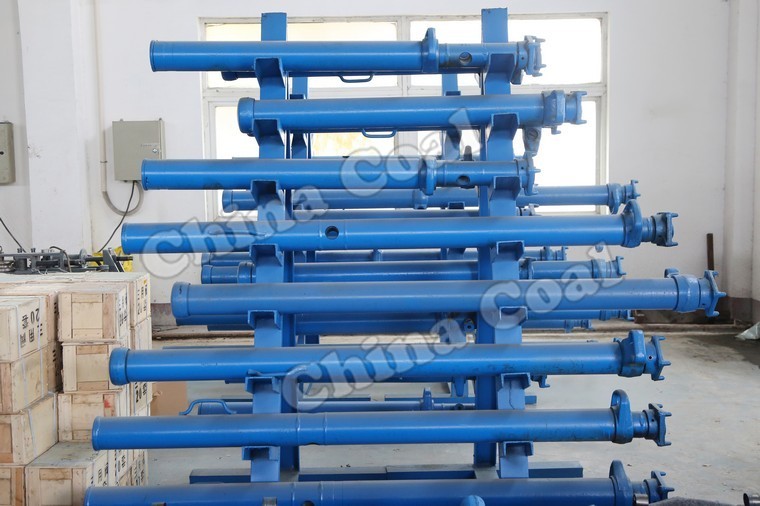 Your Name
E-Mail Address
Your Phone
Country
Enquiry